Regular price
$49.99 USD
Sale price
$32.99 USD
Unit price
per
Sale
Sold out
🦁 Unleash the Roar 🎃
Are you ready to turn your adorable feline into the king or queen of the jungle this Halloween? Introducing our Lion Mane Cat Halloween Costume – a captivating and whimsical ensemble that will transform your furry friend into a majestic lion!
🐾 The Pride of Halloween: A Perfect Fit for Your Cat 🐾
Step into a world of enchantment as your beloved cat dons this meticulously crafted Lion Mane Costume. Tailored to perfection, this costume boasts intricate detailing that captures the essence of the noble lion, known for its regal appearance and powerful presence.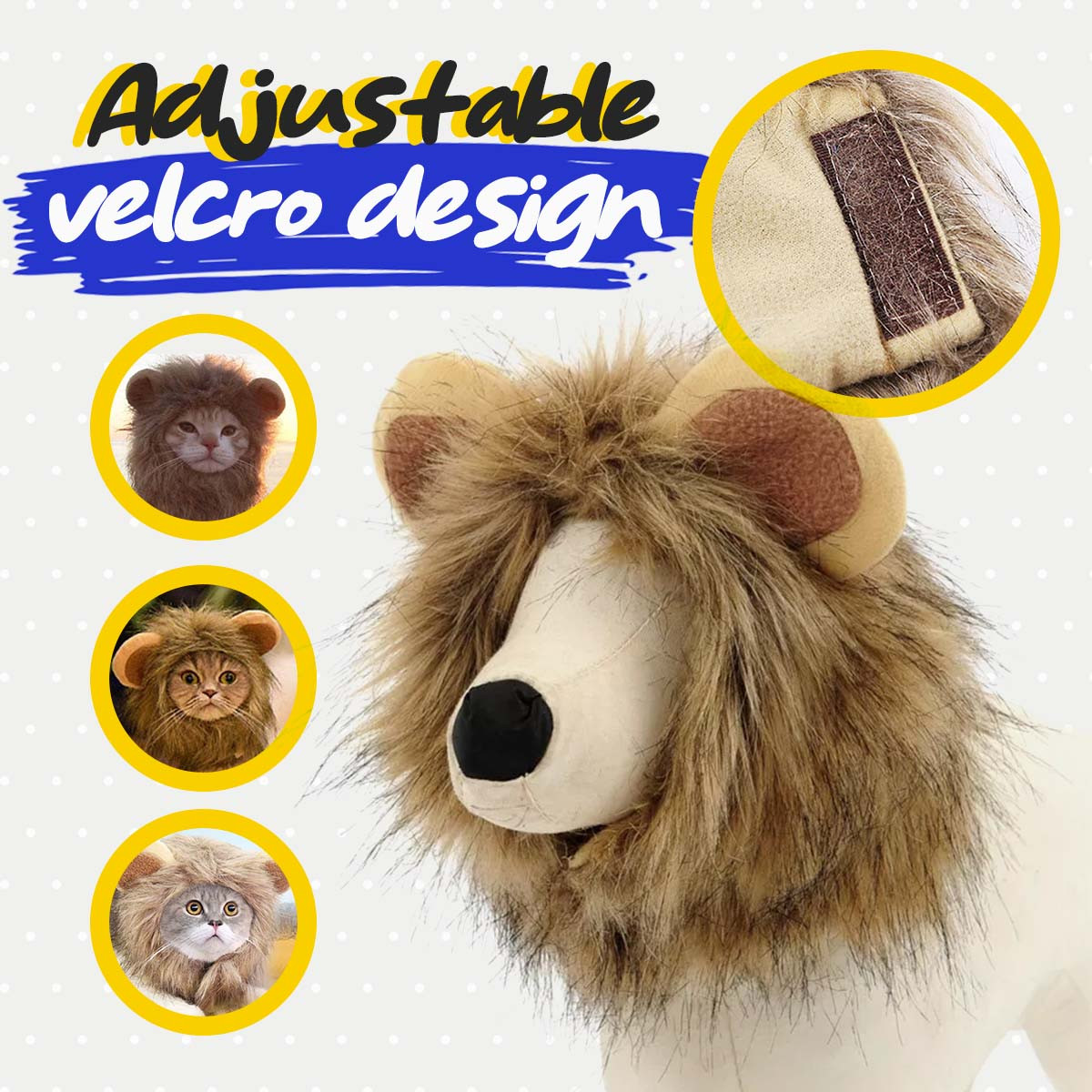 🎉 Features that Will Make You Roar with Delight 🎉
🦁 Realistic Mane: Crafted with meticulous attention to detail, the mane captures the essence of a real lion's appearance. The lifelike design will leave everyone awestruck by your cat's transformation.
🦁 Comfortable Fit: We understand your cat's comfort is paramount. This costume is thoughtfully designed to ensure your feline friend enjoys a snug yet cozy fit, allowing for free movement and easy breathing.
🦁 Secure and Adjustable: The secure Velcro fastening ensures a comfortable fit for cats of various sizes. No more fidgeting or discomfort – just an uninterrupted Halloween adventure for your furry companion.
🦁 Eye-Catching Appeal: Get ready to be the star of every Halloween gathering. The Lion Mane Costume is a conversation starter that will bring smiles and laughter to all who cross paths with your lion-hearted cat.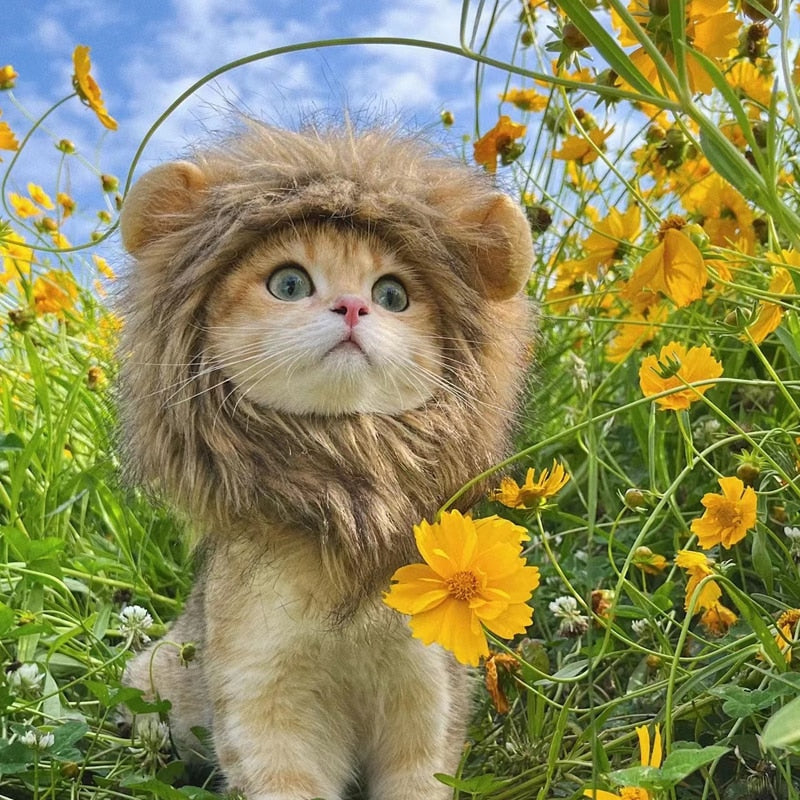 🧡 Why Choose Our Lion Mane Costume? 🧡
Imagine the delight of seeing your cat confidently donning this adorable costume, capturing the attention and admiration of everyone. Whether it's a Halloween party, a photo shoot, or simply strolling around the neighborhood, our Lion Mane Costume is a magical addition to your pet's wardrobe.
📣 Unleash the Fun! 📣
Don't miss out on the opportunity to see your cat transform into the most captivating lion on the block. Order the Lion Mane Cat Halloween Costume today and create lasting memories of this Halloween season. Your furry friend will be the talk of the town, and you'll cherish the moments of joy and laughter for years to come. Embrace the roar and celebrate Halloween in style! 🦁🎃
Here's What Other Cat Owners Have To Say
Hear me roar!!
I couldn't stop laughing when I put this Lion Mane Costume on my cat. It's incredibly well-made and the details are just adorable. The Velcro closure was secure and didn't bother my cat at all. She actually seemed to enjoy the attention she got while wearing it! This costume made our Halloween party so much more fun. Highly recommended for all cat lovers!
Josanne F. ⭐⭐⭐⭐⭐(Highly Recommend)
This is the best thing I ever bought!
I was a bit skeptical about dressing up my cat for Halloween, but the Lion Mane Costume exceeded my expectations. The quality is outstanding – it's soft, comfortable, and doesn't restrict my cat's movement. I was surprised by how well it stayed in place, even during playtime. The mane looks so realistic, and my cat became the star of our neighborhood Halloween parade. It's a must-have for any cat owner looking to add a touch of whimsy to the holiday!
Michael R. ⭐⭐⭐⭐⭐(Highly Recommend)
5 Reasons To Buy From Us
Shipping Times
Orders will be processed between 2-6 business days
USA, Canada, European Union Countries & United Kingdom 
7-20 Business Days from dispatch date
Rest of The World
10-25 Business Days from dispatch date
(Shipping times are usually much shorter because we ship primarily from our manufactures.)  
Money Back Guarantee
Here at SnugglyCatz we take customer satisfaction very seriously. If you are unsatisfied with the quality of your product for any reason, please contact us (support@snugglycatz.com), we will make it right.
View full details